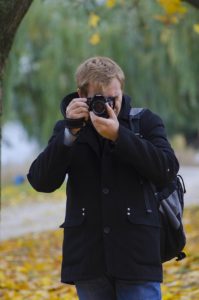 Robert Brown is an author and former freelance journalist in is mid-forties from California. Having been born and raised in the UK he moved to the US as a teenager with his family.
Robert moved back to the UK to pursue his dream to be a fulltime author. He lives in Liverpool with his wife and two children.
Robert has always been intrigued by true crime which led in part to his previous career of a freelance journalist writing for local publications primarily about unsolved murders. It was obvious to Robert that his passion for this genre would lead to him writing his first book "Deadly Illusions" in 2017.
Apart from writing Robert loves to spend time with his family and to indulge his other passion of the great outdoors. Having been raised in the UK it's no surprise that Robert is also a keen anglophile which is also reflected in his writing.
Robert has a unique writing style that uses both his UK and US backgrounds that creates stories that can be enjoyed by readers on both sides of the pond. Keep an eye out for further publications from Robert soon.