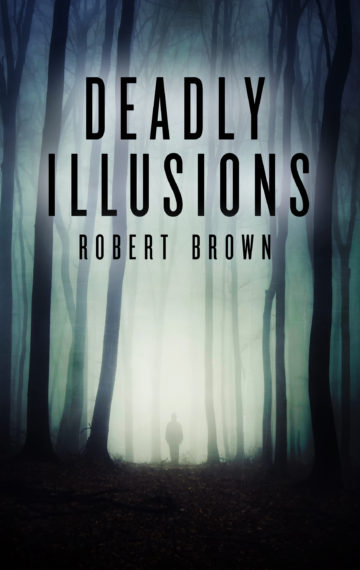 Out Now!
Available in:

Print, Ebook, and Audio
Ebook
Paperback
Audio Book
Deadly Illusions is the debut book from Robert Brown. A thrilling ride through the streets of London in a crime thriller that's simply magic! Follow the suspense as it twists and turns in this highly rated debut book from an up and coming crime author
Cael Adler is a private detective with an eye for detail and a steady knack for solving complex cases. But when his dinner date with the stunning Kelly is interrupted, by the discovery of part of a murdered woman's torso, he doesn't at first realize that his skills will be tested to their limits.
Called to remote corner of Epping Forest by his friend and Metropolitan Police veteran Tyler Easton, Cael is shocked at what he finds. But worse follows, when it becomes apparent that the murder is just the beginning of something much bigger and that a pitiless serial killer is at large.
As the two men begin to unravel the horrific crimes they close in on the predator and his ruthless agenda. But all is not as it seems, and the case soon becomes more personal for Tyler, when his wife becomes the next target of the madman.
Lured to a theater on the pretext of attending a show, Samantha Easton comes face to face with the killer and it's up to Cael and Tyler to stop him. But will they solve the clues fast enough to save her from a horrific end?