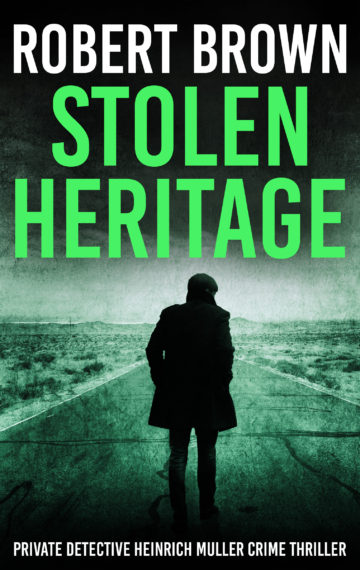 Ebook
The final instalment in the Heinrich Muller Crime Series is a riveting finale from Robert Brown. A must read for all fans of fast paced gripping crime thrillers.
Heinrich showed up as requested. The case, and the woman, had sparked his interest. He didn't like seeing some innocent old academic get killed before his eyes, and he had a feeling that the woman would be next……..
A nation's heritage goes up for sale, and people start to die.
When private investigator Heinrich Muller witnesses a brutal murder at a collector's fair, he's drawn into the shadowy world of the illegal antiquities trade.
At first it looks like an attractive case: a beautiful client, a millionaire's offer of a hefty reward, and the chance to visit the country of his dreams.
But the gang of smugglers turns out to be far deadlier and better organized than he imagined, and an upheaval in his personal life threatens to stop the investigation in its tracks
**********************************************************************************
Robert Browns final book in the Heinrich Muller Series is a master class in thrilling suspense that will sure to excite the fans of the other books in the series. If you love fast paced thrillers, then Stolen Heritage will have you gripped from the first chapter to the last.